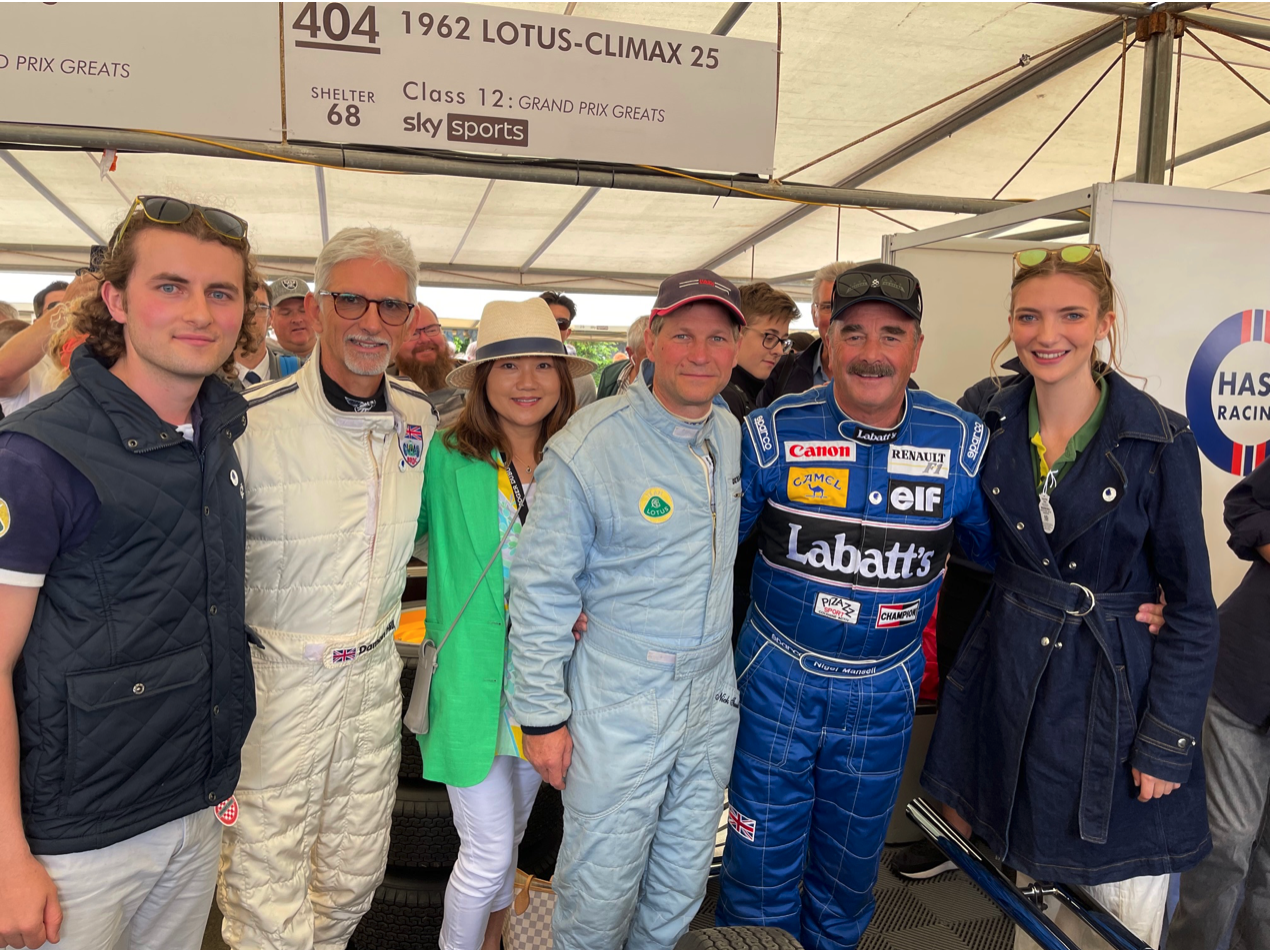 Nigel Mansell Drives Jim Clark's 1963 Championship Winning Lotus 25 at Goodwood Festival of Speed 2022
Nigel Mansell Drives Jim Clark's 1963 Championship Winning Lotus 25 at Goodwood Festival of Speed 2022
Over the weekend at Goodwood Festival of Speed, many motorsport fans were witness to a truly special moment. On the 30th anniversary of his 1992 Formula One World Championship win, Nigel Mansell drove Jim Clark's iconic 1963 championship winning Lotus 25 up the Goodwood Hillclimb. The sun reflected off the car perfectly as Mansell nurtured it round each corner, waving to excited and emotional fans as he passed.
Lotus 25 owner Nick Fennell, wife Sacha and Mechanics of Hasu Racing pose for a picture with Nigel Mansell before the hillclimb (Image Courtesy of F1i.com)
Three decades might have passed since that glorious championship year for Mansell, but his iconic ability to raise the crowd into an excited hysteria remains. Jim's Lotus 25 was amongst a selection of iconic, historic cars driven by Mansell over the weekend including both his title-winning Williams FW14B and the unraced Ferrari 639.
Mansell nurtures the Lotus up the Goodwood Hillclimb
After completing the Hillclimb in the mighty Lotus, Mansell had this to say:
"My mind is blown, completely and absolutely blown. This car, I have to say, is the best formula one car I have ever driven in my life. The gearbox, smooth, the engine, smooth, the suspension… It's unbelievable!"
Currently owned by Nick Fennell of Hasu Racing, the Lotus Type 25 was a revolutionary design and the first fully stressed monocoque chassis to appear in Formula One. In the hands of Jim Clark it took 14 World Championship Grand Prix wins and propelled him to his 1963 World Championship title.
Alongside Jim Clark's Lotus 25 in the paddock was Graham Hill's 1962 championship winning BRM P578 with son Damon Hill at the wheel.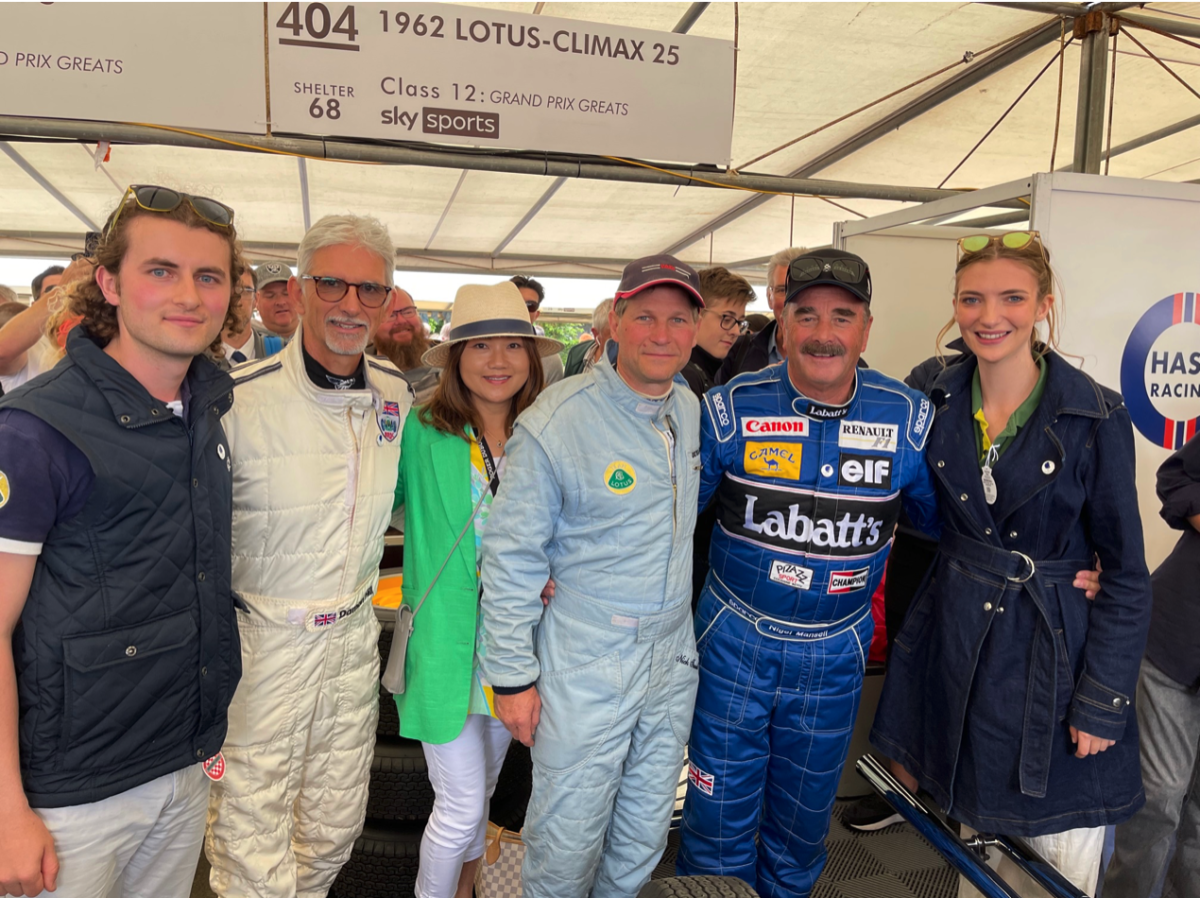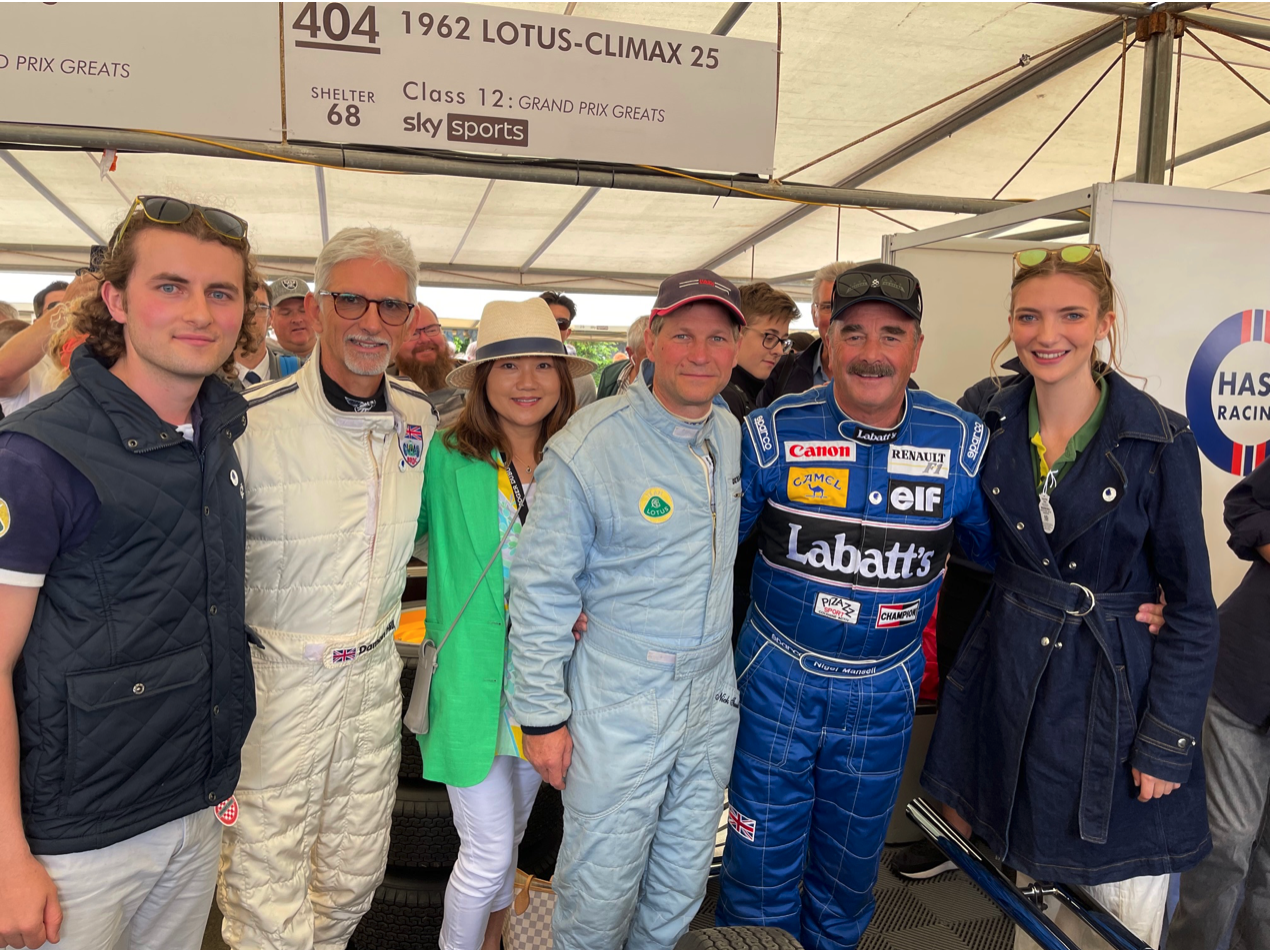 Left to Right: Liam Howel of the Jim Clark Trust, Damon Hill, Sacha and Nick Fennell of Hasu Racing, Nigel Mansell and Erin Lathangie of the Jim Clark Trust.
Thank you for the support.