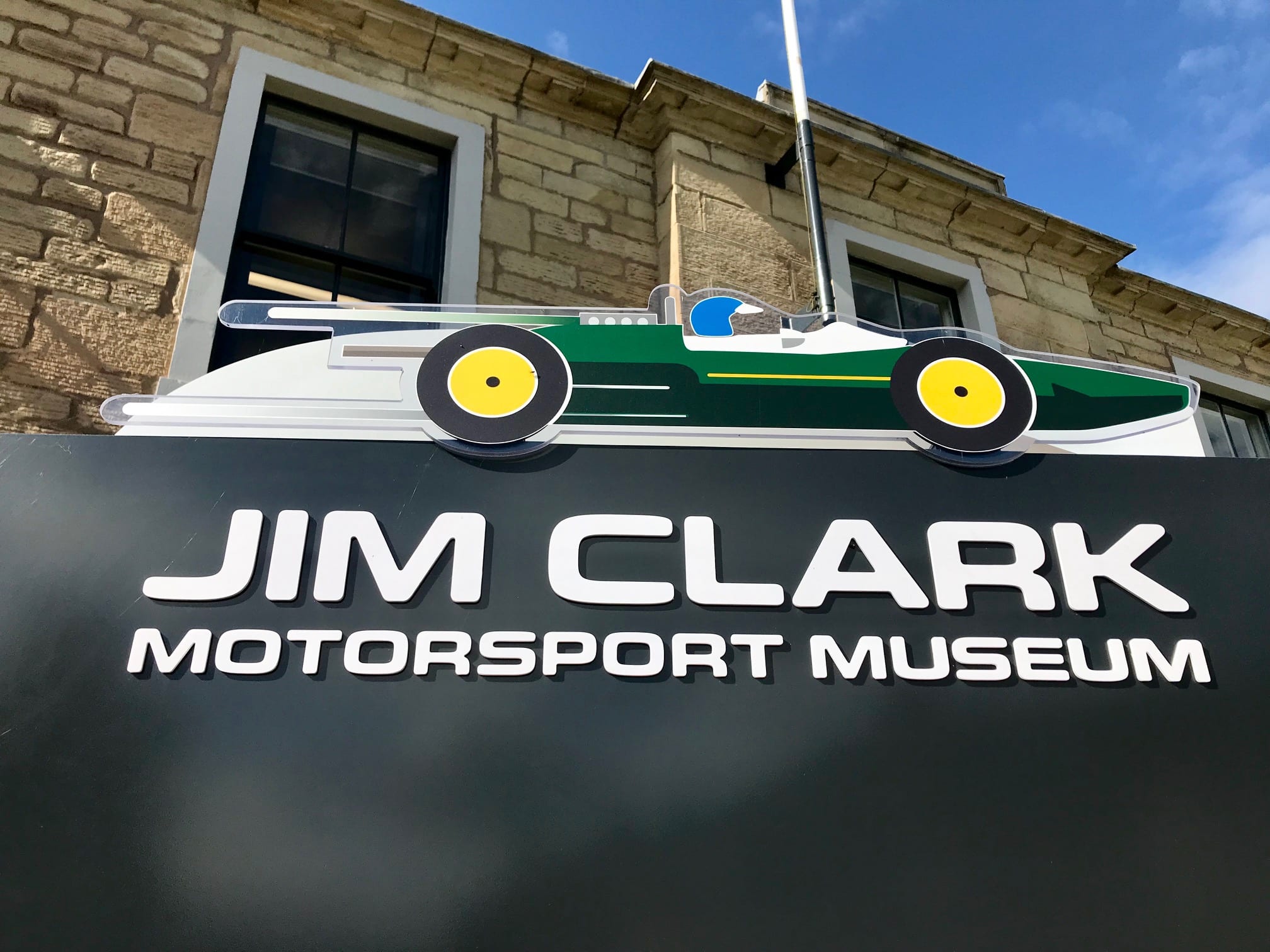 Jim Clark Motorsport Museum
We are OPEN. Advanced booking ONLY. Limited opening times: MONDAY, FRIDAY, SATURDAY 10:00-16:00 (closed 12:15-13:15) & SUNDAY 13:00-16:00  due to coronavirus. 
Discover the incredible story of one of the greatest racing drivers of all time. Scottish Borders Farmer. Formula 1 Racing Legend.
In my opinion Jim Clark was the greatest racing driver ever.
The man with natural ability uses finer limits than the man who has none. It is like a born artist being able to place paint on a canvas and make it a picture, whereas the majority of us would only make a mess. For I consider motor racing an art.

Open Today: 10:00 - 16:00
Get Directions
Get in Touch
Jim Clark Motorsport Museum
44 Newtown Street
Duns
Scottish Borders
TD11 3AU
Opening Times
LIMITED OPENING. ADVANCED BOOKING. MONDAY, FRIDAY & SATURDAY: 10:00-16:00 (closed 12:15-13:15) SUNDAY: 13:00-16:00 NORMAL OPENING TIMES: Open from 1st March to 31st October (closed Wednesday)
| | |
| --- | --- |
| Mon 30th Nov | 10:00 - 16:00 |
| Tue 1st Dec | Closed |
| Wed 2nd Dec | Closed |
| Thu 3rd Dec | Closed |
| Fri 4th Dec | 10:00 - 16:00 |
| Sat 5th Dec | 10:00 - 16:00 |
| Sun 6th Dec | 13:00 - 16:00 |
Admission
| | |
| --- | --- |
| Adult: | £5.00 |
| Concession: | £4.50 |
| Child: | £3.00 |
| Under 5's: | Free |
| Family: | £14.00 |
Car Clubs are welcome. Visit the new museum and enjoy a stunning Jim Clark driving tour adventure in the Scottish Borders. Bespoke packages available for 1 or 2 day tours. Please contact Ian Lindley, Car Club Coordinator: ian.lindley@jimclarktrust.com
Jim Clark Motorsport Museum
44 Newtown Street
Duns
Scottish Borders
TD11 3AU