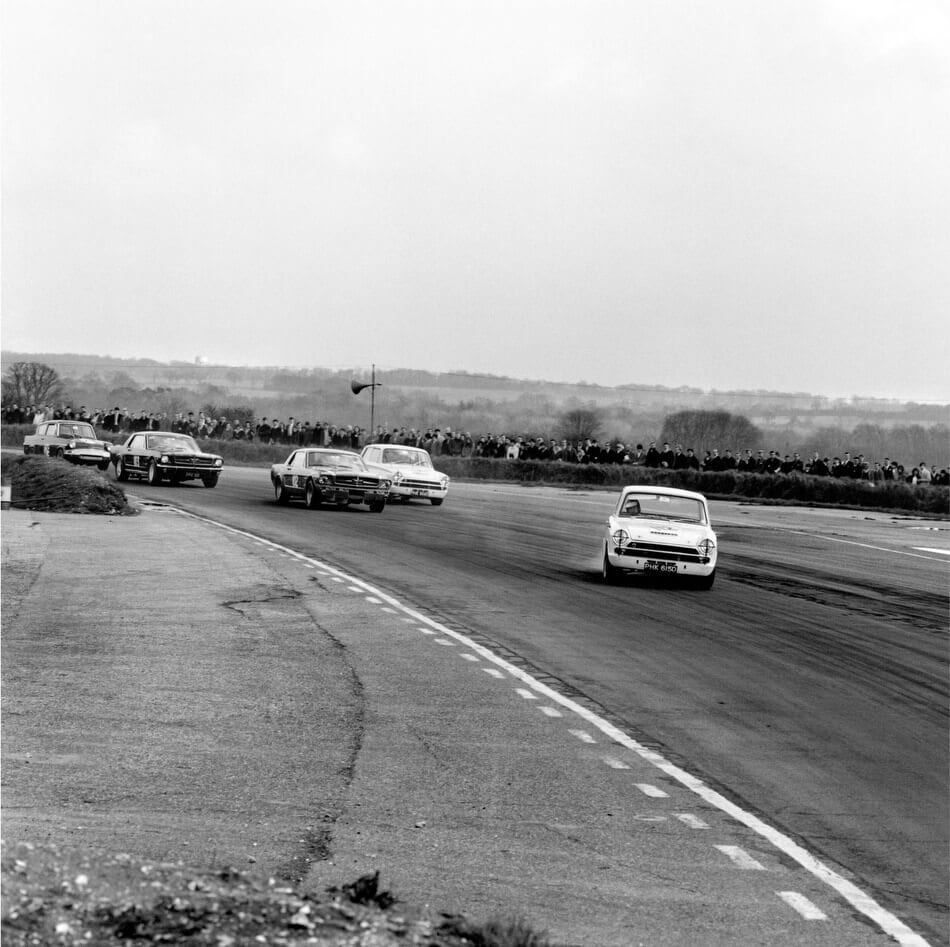 This victory created the reformation of the Border Reivers team, with Jock McBain who owned a local garage in Chirnside, Alec Calder Jim's brother in law, Ian  Scott-Watson as secretary and Jim the main driver.  McBain, Calder and Scott-Watson were also instrumental in organising motor racing events at Winfield and Charterhall where Jim would hone his natural talent. In April 1958, Jim set the record at Full Sutton, being the first driver to average over 100mph in a British sports car race in a Jaguar D-Type.
Less than a month later on 18th May 1958 Jim had his first taste of continental racing at Spa-Francorchamps, Belgium. The year ended with Jim competing against his future boss Colin Chapman, who narrowly beat him to the chequered flag;  both were driving Lotus Elites.
The summer of 1959 saw the Border Reivers team enter the 24 Hours of Le Mans. Jim and partner Sir John Whitmore, yet to inherit his title,  drove the Border Reivers entered Lotus Elite to second in class and tenth overall, a stunning performance that raised a few eyebrows. So impressive was Jim's driving that Aston Martin signed him up to lead their Grand Prix team. Unfortunately, a race worthy car was never produced,  so Jim, who at this stage was already signed by Lotus to race in Formula Junior switched his allegiance totally to Lotus. 1960 was a significant year of success, Jim won the Formula Junior Championship and competed in 4 Grand Prix for Lotus and achieved his first ever Formula 1 podium with an impressive 3rd at the Portuguese round, this was despite driving a car that had been rebuilt after practice and was really only held together with glue and masking tape! He also claimed a 3rd placed podium overall in the24 Hours of Le Mans with the Border Reivers' Aston Martin DBR1 partnered by Roy Salvadori.