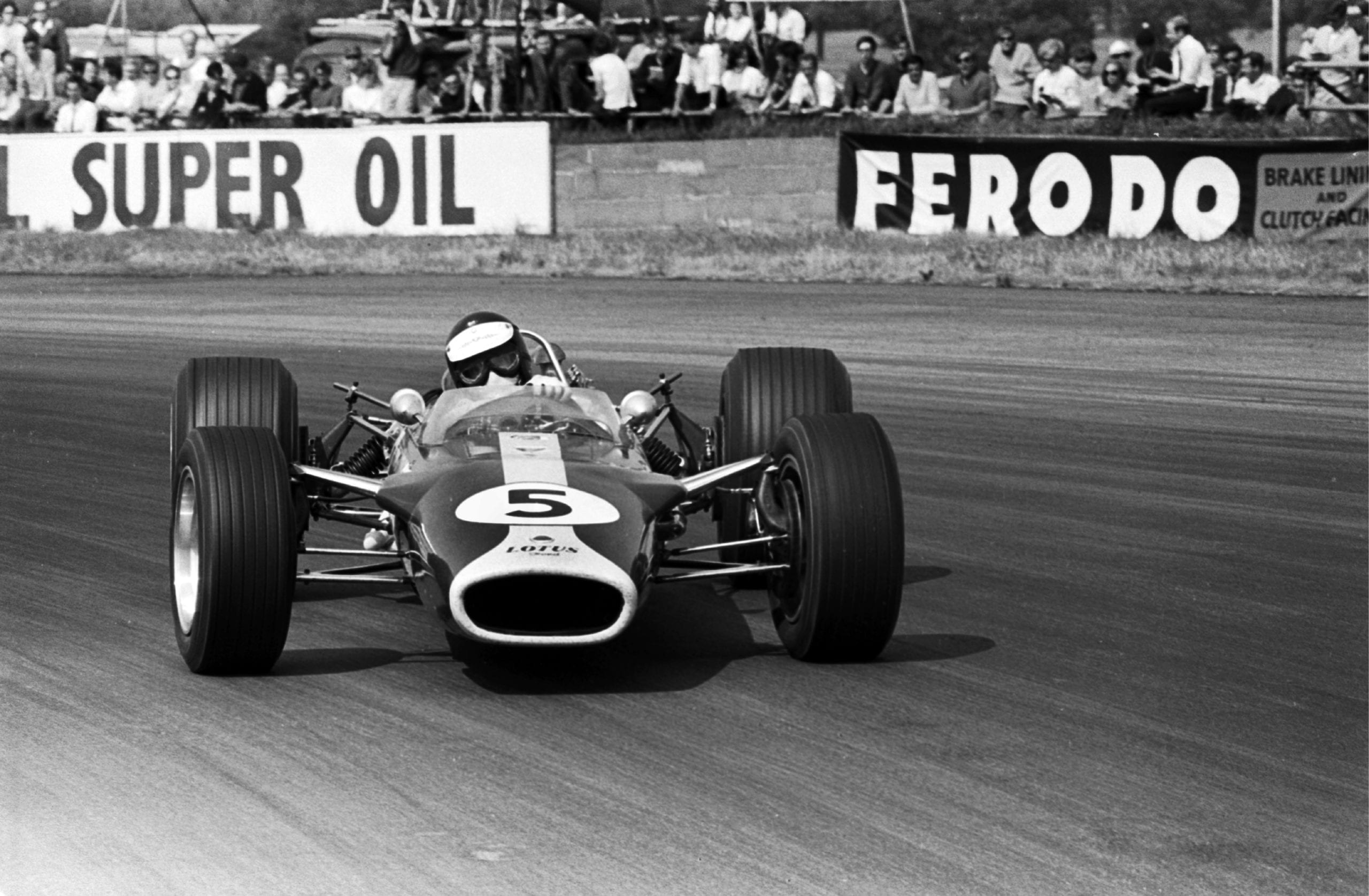 Jim Clark's tragic death at Hockenheim in 1968 stunned the world and in terrible circumstances helped redefine the future of Formula 1 with a greater emphasis on safety led by his close friend Sir Jackie Stewart, the Trust's Honorary President. Jim's death signalled the beginning of the end of the 'amateur' era, although many more racing drivers would die before improvements in race car construction and track design with run off areas, guard rails and gravel traps. Formula 1 was changing with the introduction of advertising and sponsorship.
James 'Jim' Clark was a farmer at heart from Berwickshire, a world away from the danger and glamour of motor racing, who unwittingly became an icon for his generation around the world. He was one of the most famous celebrity sports stars of his era with a status more akin to a film star. He was in great demand from TV, press, magazines and radio with media shifting from black and white to colour. He even appeared on the front cover of Time Magazine.
Nearly invincible when racing, he seemed vulnerable out of a car and a reluctant hero. He was greatly admired for his sincerity, humility and personal integrity, qualities that endeared him to his fans and his rivals alike. Jim relished the challenge of Formula 1. He died at the peak of his powers, it was not his skill that deserted him, it was his luck.
He was modest and quietly spoken with a warm smile and dry wit. He was respected for his sportsmanship as a gentleman alongside his remarkable natural ability as a racing driver and winning partnership with Lotus. He dominated world motor racing like no one before or since in all types of motor racing. To many, he remains the greatest racing driver of all time.
Jim Clark Motorsport Museum, Duns, Scotland
Jim Clark Clock, Chirnside, Scotland
Jim Clark Statue, Kilmany, Scotland
Jim Clark Memorial, Hockenhiem, Germany