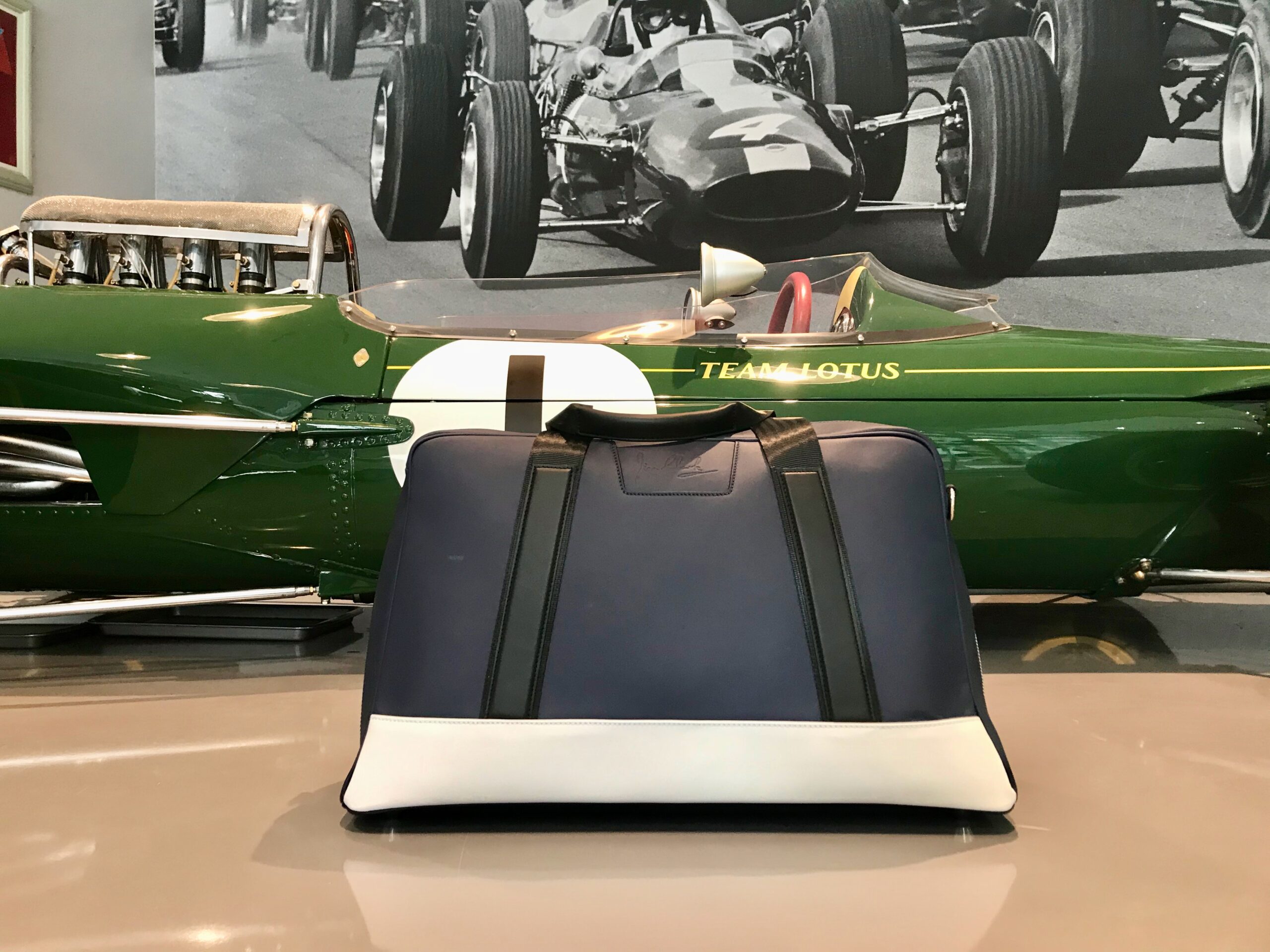 Jordan Bespoke Celebrates Iconic Motorsport Legends, Sir Jackie Stewart and Jim Clark
JORDAN BESPOKE CELEBRATES ICONIC MOTORSPORT LEGENDS 
WITH THE LAUNCH OF TWO LUXURY LEATHER DUFFLE BAGS FOR CHARITY
Jordan Bespoke unveils Champions of Monaco and Jim Clark luxury leather bags
Each bag represents one of two Formula One legends, Sir Jackie Stewart OBE and Jim Clark OBE
Every bag sold raises funds for Sir Jackie Stewart's Race Against Dementia and The Jim Clark Trust charities
Both bags crafted using the highest quality hides from Bridge of Weir Scottish Leather Group, one of Europe's oldest tanneries and world renowned in the automotive industry
Beautiful design, exceptional detail and unique features celebrate the heritage and inspiration of Jackie Stewart and Jim Clark
The full range of Jordan Bespoke luxury leather products can be viewed at www.jordanbespoke.com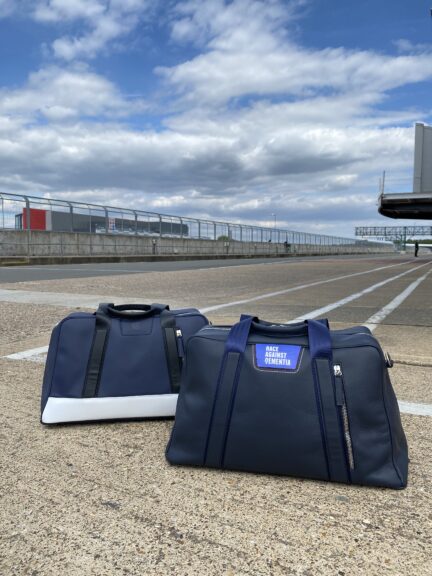 Date: 29th July 2020
Simon Jordan has created and designed fine leather goods for over 15 years, designing luxury leather products and accessories for private clients, including many of the heroes of motorsport. His company, Jordan Bespoke, also supplies several corporate clients including Aston Martin, Bentley, Jaguar, McLaren and Sunseeker yachts.
Since 2005 Simon has forged an admirable client base which includes many of the world's most famous racing drivers, the most prominent classic car collectors and some of the most sought-after luxury brands. Famous for his leather travel bags, the Jordan trademark is a striking interior lining, genuine automotive seatbelt webbing for handles and adjustable shoulder straps matched with a high quality, automotive leather exterior manufactured to the very highest quality.
To coincide with the British Grand Prix double header on 2nd and 9th August, Jordan Bespoke is delighted to celebrate two British motorsport legends, Sir Jackie Stewart OBE and Jim Clark OBE, with the unveiling of two luxury leather duffle bags to help raise funds for Race Against Dementia and The Jim Clark Trust.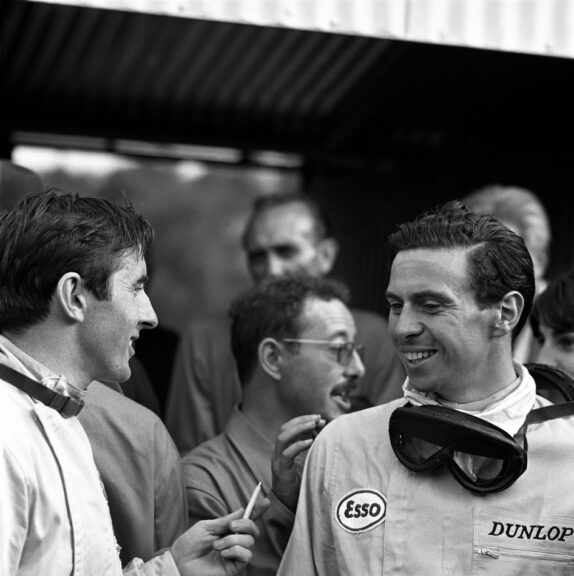 Race Against Dementia – Champions of Monaco, Sir Jackie Stewart OBE
The Champions of Monaco duffle bag celebrates the 70th anniversary of the Monaco Grand Prix and partners exclusively with Sir Jackie Stewart's Race Against Dementia (RAD) charity. Crafted from the highest quality Scottish leather the bag is finished in dark blue, complimenting the colours of the RAD charity logo.
The Monaco Grand Prix is rightly considered as the most technical, complex, highly glamorous motor racing street circuit in the world. While street racing in the Principality can be traced back to the late 20s, the first World Championship of Drivers race took place on 21 May 1950. The 100-lap race covered an overall distance of 318.1 km (197.1 miles) and was won by Juan Manuel Fangio for the Alfa Romeo team after he started from pole position. Alberto Ascari finished second for Ferrari and Louis Chiron finished third for Maserati.
Striking bespoke linings are a recognisable and in-demand feature of every Jordan Bespoke bag. The Champions of Monaco duffle has a glorious lining displaying original photographs of Monaco Grand Prix winners over 70 years of racing. Racing legends pictured include Juan Manuel Fangio (1950 winner) Sir Stirling Moss (1961 winner), Alain Prost (1988), Ayrton Senna (1992), Michael Schumacher (1999), David Coulthard (2002) and Sir Jackie himself (1973).
Sir Jackie Stewart, known as the Flying Scot, competed in Formula One between 1965 and 1973 winning three world drivers' championships in 1969, 1971 and 1973 and is now known as one of the greatest drivers in the history of the sport. In 2016 Sir Jackie formed Race Against Dementia to fund research into the treatment and prevention of the diseases that cause dementia, using lessons learnt in Formula One's approach to research and technology. His beloved wife of 56 years Lady Helen Stewart was diagnosed with frontotemporal dementia in 2014. Today, 50 million people have dementia. One in three people born today will die with dementia and a new person develops dementia every 2.5 seconds. A percentage of all sales from the Champions of Monaco luxury leather duffle bag will be donated to Race Against Dementia.
Sir Jackie Stewart said "I've used a Simon Jordan bag for many years and was delighted when he suggested creating a unique product to support my Race Against Dementia charity. Dementia is a cruel disease that will affect many of our lives, it is my aim to ensure we do all we can to beat the disease and ease the lives of those who suffer from it. Every Champions of Monaco bag sold will help our charity thanks to our partnership with Jordan Bespoke.
Jim Clark OBE
As a lifelong motorsport enthusiast, Jordan has blended his passion for the sport with business to create luxury goods depicting racing heroes. Sir Jackie Stewart and Jim Clark are famous as fellow Scots, two racing legends, great friends and rivals competing in the 1960's, an era defined by danger and glamour.
The Jim Clark luxury leather duffle bag celebrates one of motorsport's greatest heroes with a colour scheme that perfectly depicts his famous blue and white peaked helmet. The beautiful exterior styling includes the exclusive use of Jim Clark's personal signature. The interior lining combines black and white Formula One images of Jim Clark with the dynamic colour of Cameron of Erracht Ancient, the Clark Family Tartan.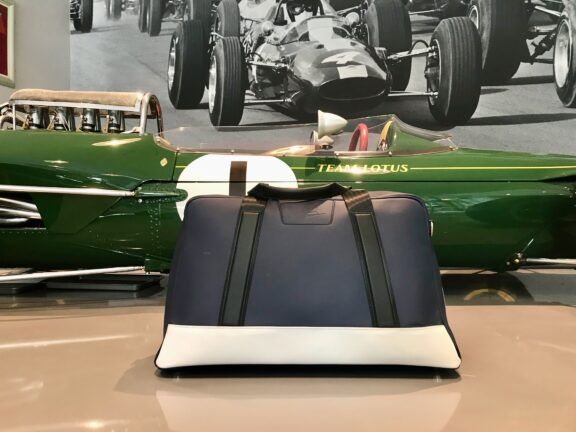 James (Jim) Clark won two Formula One Championships in 1963 and 1965 and the Indianapolis 500 in the same year. Clark achieved 33 pole positions, won 25 races from 72 Grand Prix starts with 8 Grand Slams, a record that remains to this day. Clark dominated world motor racing like no one before or since in all types of motorsport including sports cars, touring cars, rallying and single seaters. To many he is considered one the most naturally gifted and greatest racing drivers of all time. Clark was most closely associated with Colin Chapman and Lotus with the iconic series of Formula One race cars including the Lotus 25, 33 and 49 that dominated the 1960's often referred to as the Clark era.
Sadly, Clark was tragically killed in a wet Formula 2 race in 1968 at Hockenheim, Germany. The world was shocked by the death of its shining star. The tragedy helped redefine the future of Formula One with a greater emphasis on safety led by his close friend Sir Jackie Stewart, now Honorary President of The Jim Clark Trust.
A percentage of all sales from the Jim Clark luxury leather duffle bag will go to The Jim Clark Trust charity dedicated to celebrating the legacy of Jim Clark with a new museum in Duns, Scotland and activities to promote heritage, education and inspiration.
Ben Smith, Chair of The Jim Clark Trust said "We are delighted with the quality and style of this unique bag Simon has created that captures the personality and heritage of Jim Clark. The detail is exceptional. I am sure it will be treasured and loved by motorsport fans of the Clark era, travelling for business or pleasure, for special occasions or day to day. Jim Clark and Sir Jackie were great friends and there is a close emotional connection between the two charities. We would like to thank Simon for his passion and support to The Jim Clark Trust and Race Against Dementia."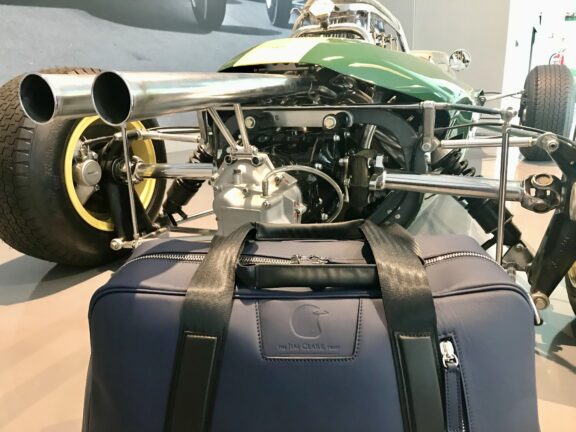 Jordan Bespoke
As a lifelong motorsport enthusiast, Simon Jordan has blended his passion for motorsport with business to create unique, stylish luxury goods depicting racing heroes. Starting his automotive career as a restorer of British sportscars, his attention to detail saw him winning at concours level. A career at the height of the automotive world followed, working for luxury brands including Bentley Rolls-Royce, Ferrari & Maserati.
His passion for design and attention to detail led to Jordan creating bespoke leather luggage for his automotive clients, soon his reputation grew as fast as client demand and Jordan Bespoke was formed.
Simon Jordan, Founder of Jordan Bespoke said "Every Jordan Bespoke product has a part of my heart and soul within it, especially when it is motorsport related, but working with a hero like Sir Jackie to help the Race Against Dementia and The Jim Clark Trust, takes that to another level. My Father suffers with dementia and I know how destructive it is. Playing a small part in the fight against the disease is very important to me and many others around the world. Jim Clark has always been an icon for me. One of my very first designs was inspired by Jim Clark with Classic Team Lotus. It has been an honour working with The Jim Clark Trust to create a product that captures Clark's personality and inspiration. If you love stylish design, quality leather, motorsport and would like to help support two very worthy charities, please visit our website and contact us to find out more."
More information on the Jim Clark bag can be found here:
https://www.jordanbespoke.com/shop/jim-clark-leather-art-duffle-bag
More information on the Champions of Monaco RAD bag can be found here:
https://www.jordanbespoke.com/shop/champions-of-monaco-leather-art-duffle-bag
Thank you to the British Racing Drivers Club for allowing us to photograph at their Silverstone Clubhouse – the home of the British Grand Prix.
British Design – HAND MADE IN ITALY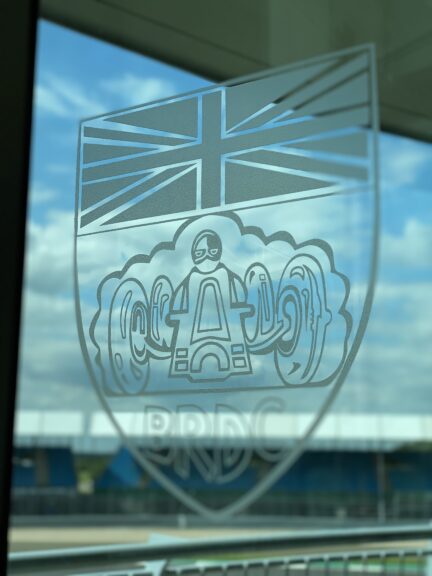 – Ends –
Media Enquires
+44 (0)7789 480555
www.tonic-collective.com
Jordan Bespoke
Simon Jordan, Founder & Creative Director
simon.jordan@jordanbespoke.com
+44 (0)7920 427430
www.jordanbespoke.com