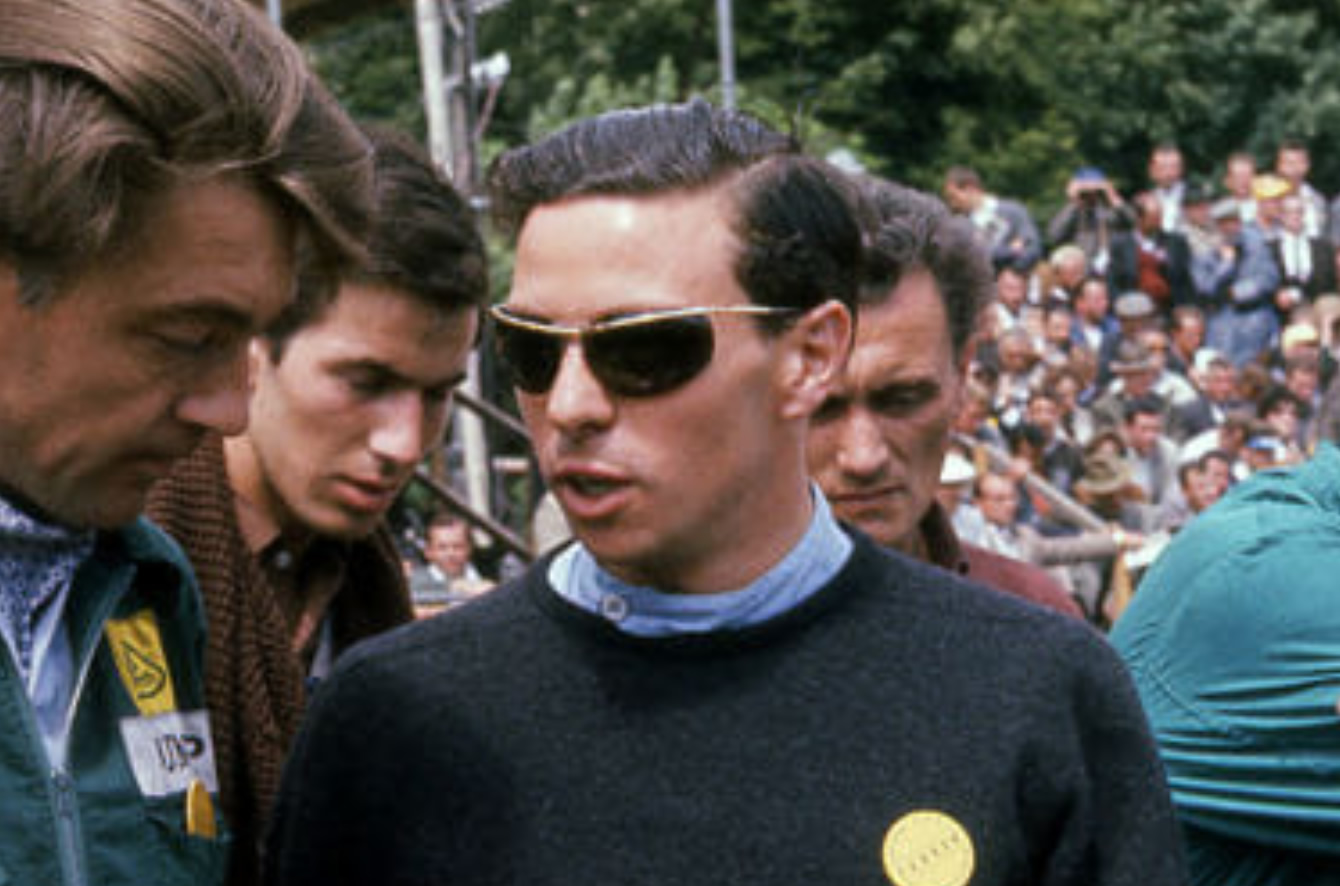 Jim Clark's Classic Renauld Sunglasses Return
The Jim Clark Trust is delighted to announce the return of Jim Clark's iconic Renauld Sunglasses.
We have teamed up with Renauld and Classic Team Lotus to introduce a limited-edition sunglass, the Jim Clark Sixty One™️.
Throughout the Sixties, Jim was an enthusiastic fan of Renauld and recently several new images have surfaced of him wearing the brand at various Grand Prix. The Jim Clark Trust collaborated with Renauld and Classic Team Lotus, in customising the Jim Clark edition of the Sixty-One and its unique leather case.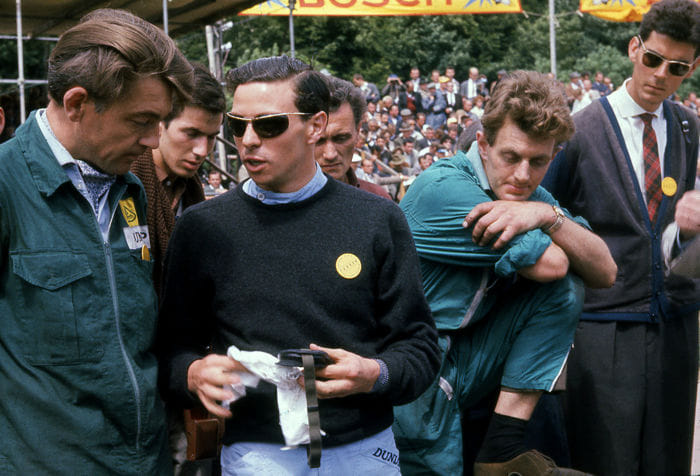 Jim Clark at Monaco wearing the Renauld Sixty One, speaking to Jim Endruweit. David Lazenby behind. (Copyright Renauld)
In fact, two new sunglass models have been designed, based on the two Lotus 'Types' that Jim took to the checkered flag countless times. The Type 25 was the Lotus in which Jim Clark won the F1 World Championship in 1963 and 1965. The Type 38 was the Lotus that Jim famously drove to victory in the 1965 Indy 500.
"Classic Team Lotus is all about celebrating the history of the Marque and I think the Renauld sunglass does this to the highest level and with great style. We will look forward to spotting these special sunglasses in the paddocks at historic Motorsport events around the World" – Clive Chapman
The Type 25 sunglass is presented in 24ct gold plate with a beautiful green and red leather case embossed with a distinctive silhouette of the winning car and Jim's signature. Production will be extremely limited in a short batch run of just 25 units. A deposit of £350 will reserve a pair with the balance due before delivery. Alternatively the full price of price of £695.00 can be paid now.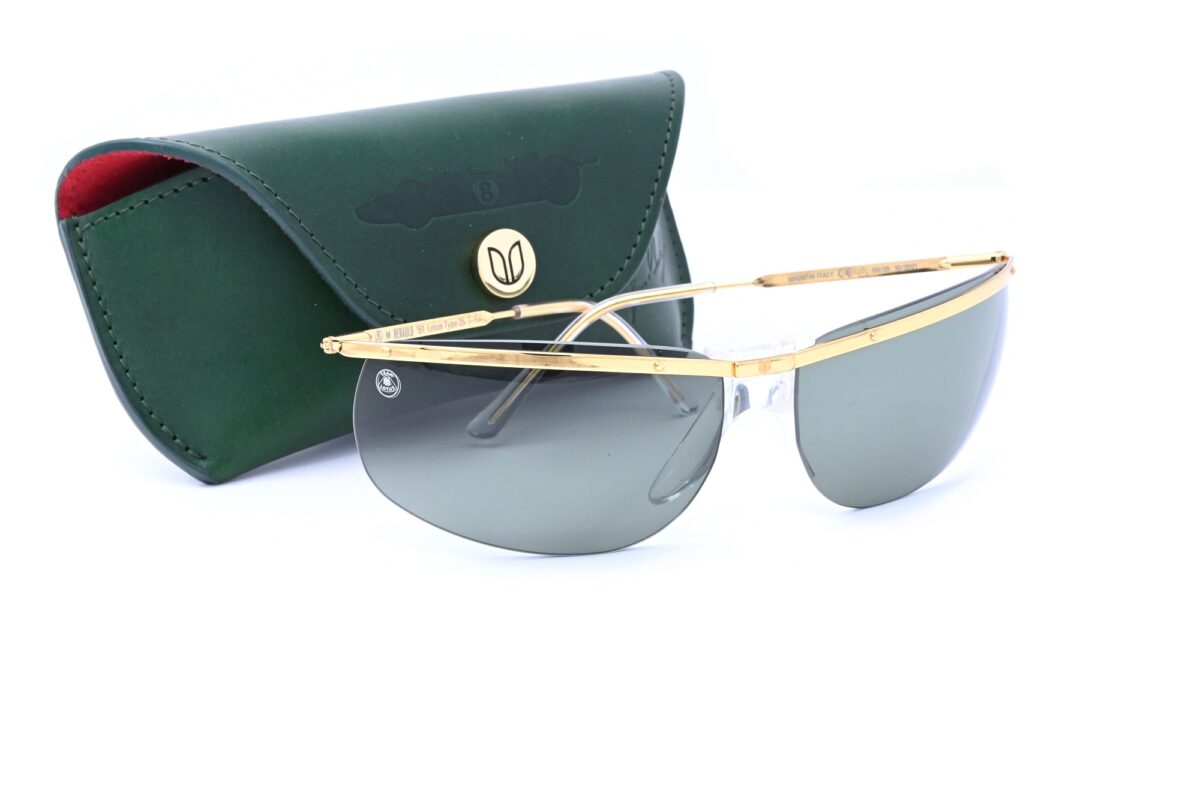 The Jim Clark Sixty One™️ Gold – Type 25 by Renauld
The Type 38 is in Palladium with a green and yellow leather case and is similarly embossed with the winning Lotus and Jim's signature. Just 38 of these highly coveted glasses will be handcrafted at our exclusive factory in Italy. A deposit of £350 will reserve a pair with the balance due before delivery. Alternatively the full price of price of  £655.00 can be paid now.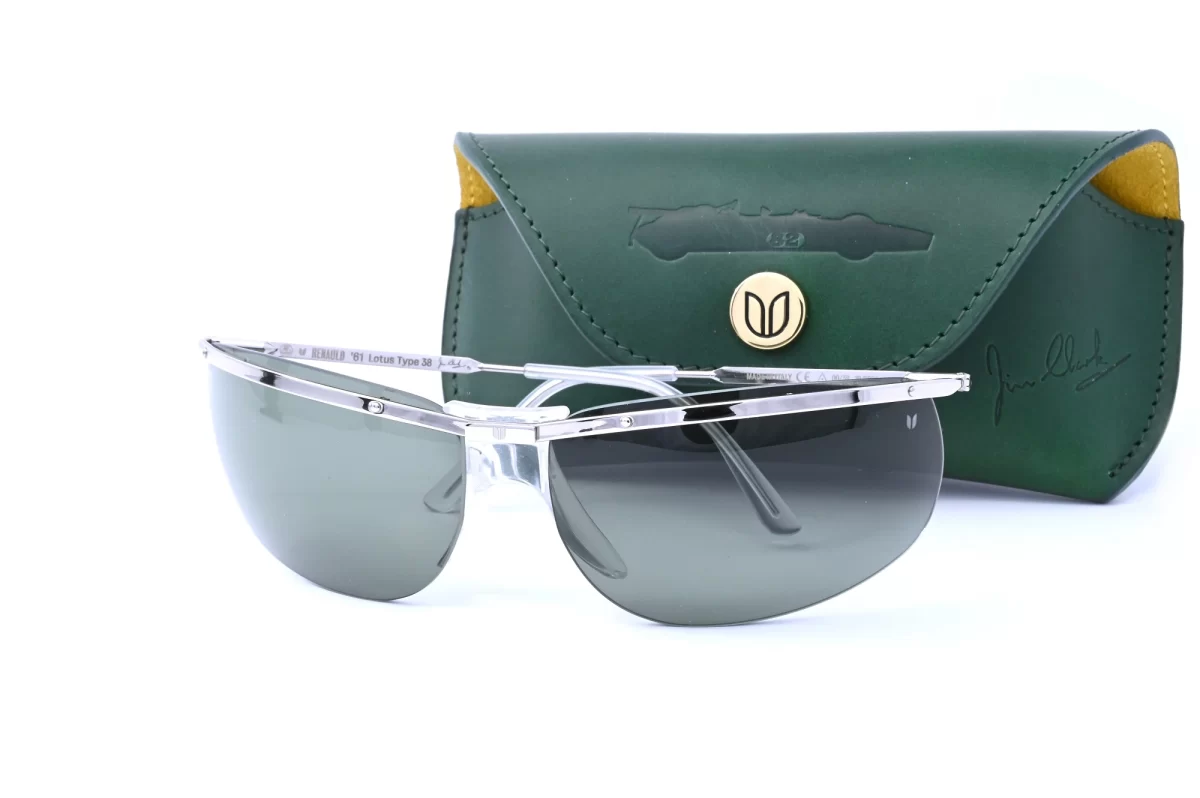 The Jim Clark Sixty One™️ Palladium – Type 38 by Renauld
"As a massive Jim Clark and Team Lotus fan I am so proud to have brought about this collaboration and for Renauld to have produced such a stylish and authentic sunglass in honor of Jim" – Gareth Llewelyn – CEO Renauld
About Renauld
Renauld Sunglasses Ltd is a privately held, luxury sunglasses company based in the United Kingdom. In 2019 it re-launched the Renauld brand, which had laid dormant for nearly 40 years, with the ambition of bringing back the iconic designs that it created in the 1960s but with updated new technology, precision engineering and new premium materials. Renauld has patented several new designs and intellectual property surrounding the brand. Renauld is launching three new models in 2022 for both men and women.
Each sunglass arrives with a Renauld certificate of authenticity and Classic Team Lotus and Jim Clark commemorative booklet.
Both models are equipped with optically perfect and glare-proof wraparound UV400 performance lenses made by Divel Italia.
The Jim Clark Sixty Ones are available to pre-order now for delivery in March 2022.
Visit https://renauld.co.uk/products/team-lotus-sixty-one™-jim-clark-edition to order yours today.
A percentage of each sale will help support The Jim Clark Trust
Sizing Dimensions
Hinge to hinge across the brow bar = 14.1cm
Arm length from hinge to first arm bend = 8.5cm
Depth of the lens = 4.6cm from top of the brow bar to the bottom of the lens at the widest point.
Press contact for Renauld: Gareth Llewelyn,gareth.llewelyn@renauld.co.uk
Thank you for the support.