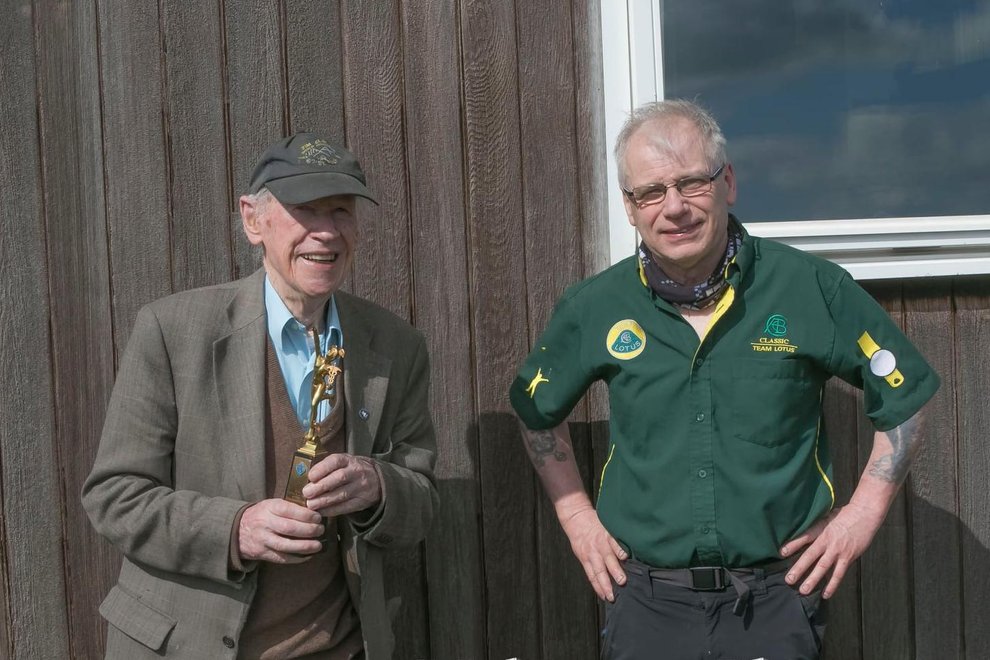 Jim Clark's 1962 British Grand Prix Trophy Comes Home
The winner's trophy from the 1962 British Grand Prix at Aintree will take pride of place in the Jim Clark Motorsport Museum in 2022, after fans raised over £12,000 in May 2021 to buy it from a collector in Canada.
---
Clark was presented with the silverware on July 21, 1962, after dominating the event – the last grand prix held at Aintree before the race moved to Silverstone – leading from start to finish in his Lotus 25 Climax.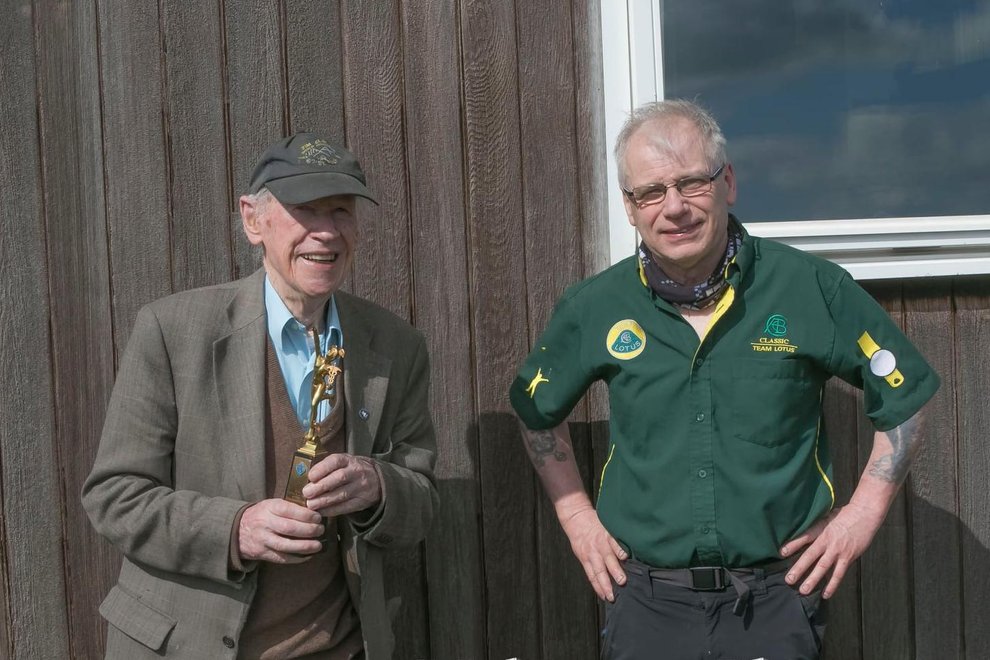 PICTURE: Jim Clark's friend and mentor Ian Scott-Watson and Lawrence Johnston who runs the fan club, with the 1962 British Grand Prix trophy in May 2021.
The trophy is set to go on display in The Jim Clark Motorsport Museum in 2022, after an original bid by fans to buy Clark's Rand Grand Prix cup, which he won in Kyalami, Johannesburg, in December 1962, failed.
Lawrence Johnston, who runs the Jim Clark Fan Club, explained: "I found out that the cup was about to come up for auction and I decided to start a donation/fund page on the fan club group, as we have over 6000 members. The response was amazing. The original auction had only about 60 minutes to go and we had £8000 in the fund but we still couldn't reach the reserve. With only 15 mins to go the fund page shot up to £12,000 thanks to a very generous donation from a fan down south.
Lawrence contacted the auction to see if a deal could be struck, but was told the reserve price was £15,000.
The Jim Clark Trust said it was prepared to contribute to try and get the deal done. However, while he was in discussion with the trust, Lawrence was contacted by a gentleman from Italy, who made him aware that Clark's 1962 British Grand Prix trophy was up for sale in Canada
The Jim Clark Trust were extremely excited about the prospect and chipped in to help secure the trophy.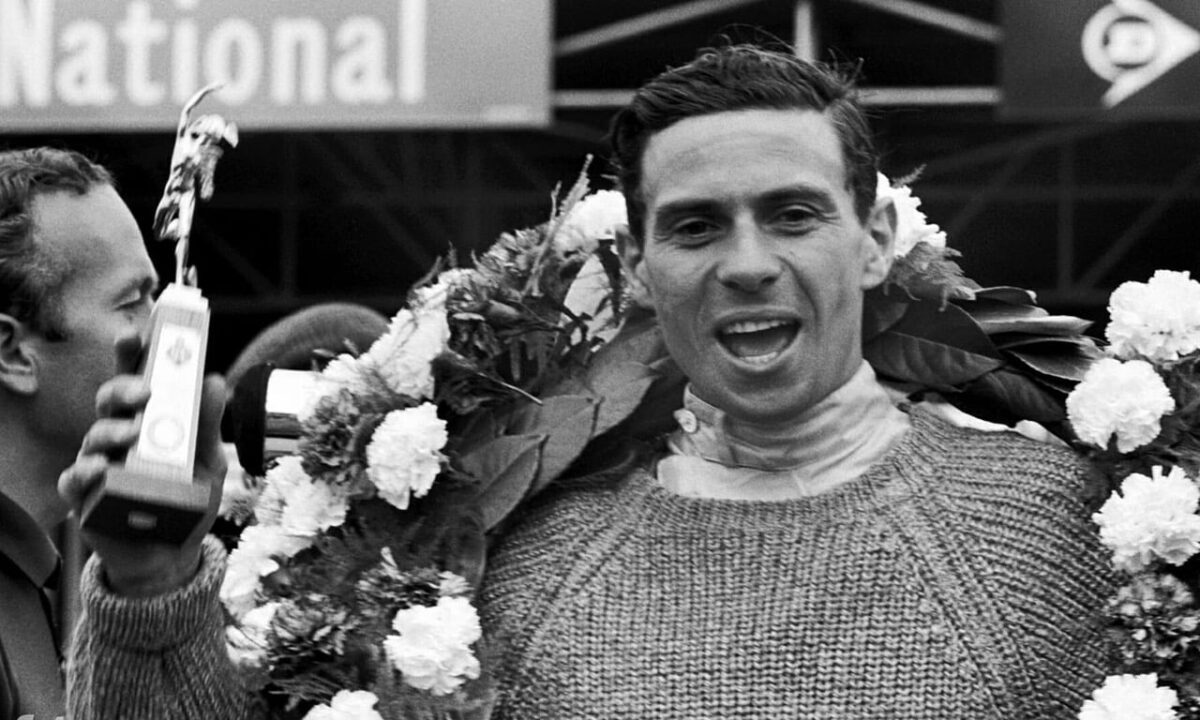 Doug Niven, Jim Clark Trust Family Trustee and Cousin to Jim Clark said: We just had to make it happen, this was Jim Clark's first British GP win. We decided this trophy just had to be in the museum
The Jim Clark Trust are extremely thankful to Lawrence for organising the fundraiser and for all the wonderful supporters from all over the world who made the whole thing possible. Look out for the trophy on your next visit to the Museum in 2022!
Thank you for the support.