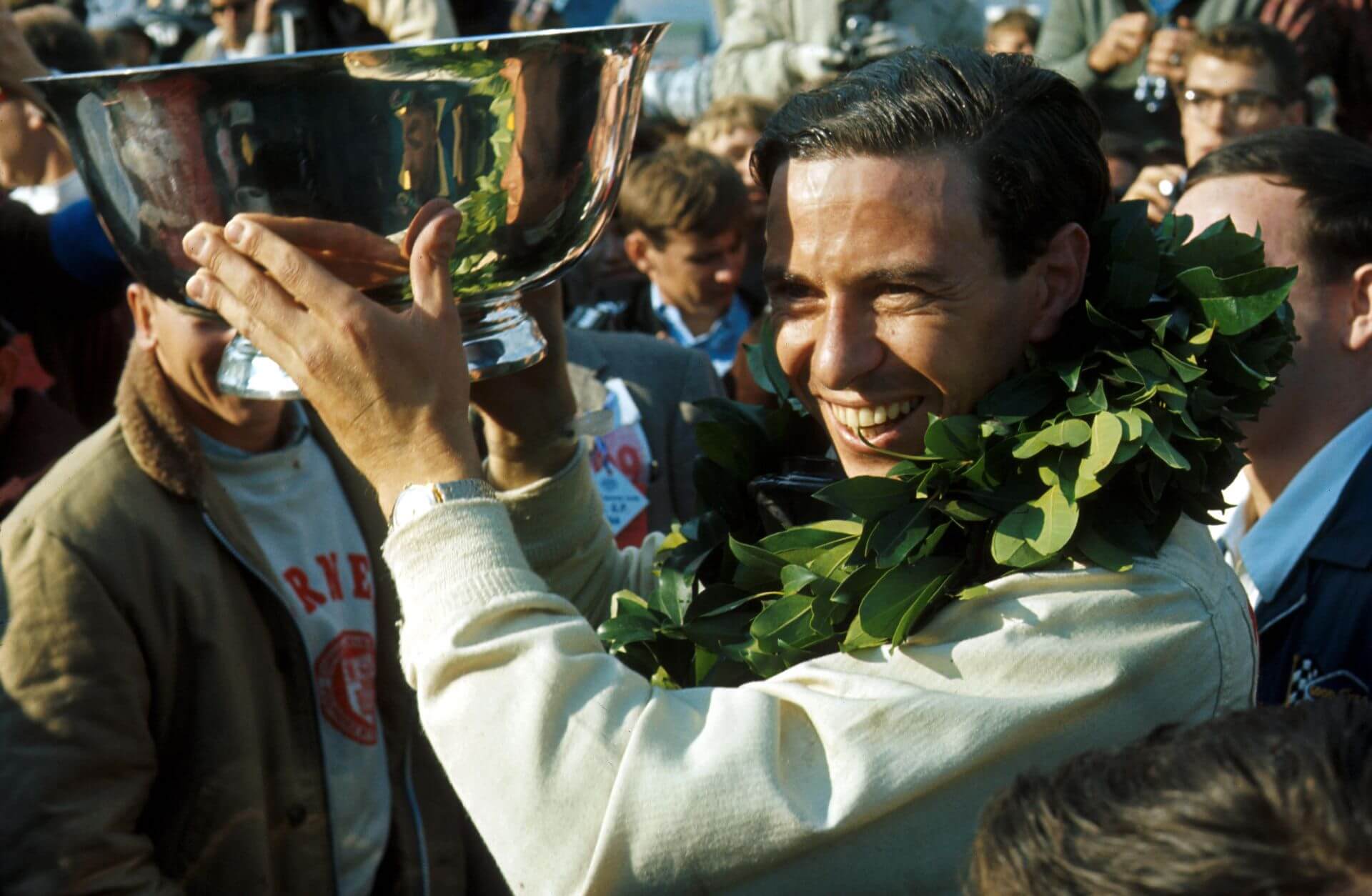 Jim Clark the Musical 2023 POSTER
Jim Clark the Musical returns!!  
After a hugely successful sell-out premiere last year, Jim Clark the Musical is back!
The show, charting Jim's life through word and song has been written by two local artists, Alex Watson and Mike Hardy.
Alex said, "A musical may seem an unlikely way to capture Jim's life, but to me it perfectly suited the highs and lows, pressures and strains, triumphs and fears that Jim experienced. Although incredibly successful, Jim seems to have been quite a complex character, and the musical tries to bring out some of the conflicting elements in his life: his love of the Berwickshire countryside and farming, his exceptional skill as a driver, his parents' disapproval of motor-racing, his own initial lack of confidence, the demands of Formula One and the ever-present danger of death. We have a great score by Mike and a brilliant cast, many of whom are reprising the roles they played last year." 
With a memorable score, great songs and tremendous story, the show is a great tribute to a great man. Appropriately, the venue for the show is one of Jim's old stomping grounds, the Volunteer Hall in Duns, the place where, on September 21st 1965, Clark was made an Honorary Burgess of Duns and the town's first Freeman. It was a title he called one of his greatest honours.  
Jim Clark the Musical will be staged at The Volunteer Hall, Duns, Wed 7th – Sat 10th June at 7.30pm. Tickets are £10 (£8 concession) available online at https://www.tickettailor.com/events/dunsplayers/904170 or from Nairns in Duns. The Jim Clark Bistro in Duns will be offering pre-theatre supper and ticket packages on the Friday and Saturday nights – contact Jim Clark Bistro on 01361 884517.