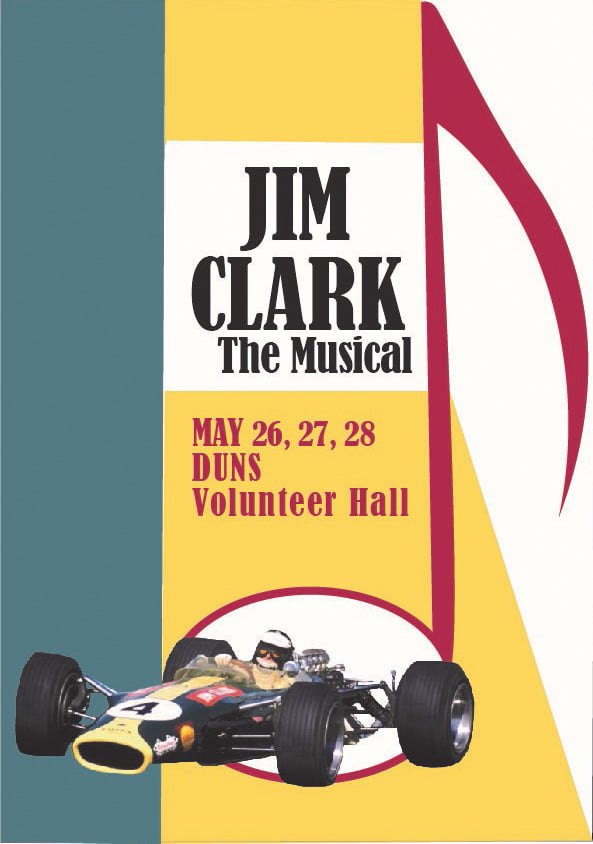 'Jim Clark the Musical' set to premiere this month.
Something a little different…
'Jim Clark the Musical' is set to premiere this month.
A stage musical about World Champion racing driver Jim Clark is to premiere this month in the famous Scotsman's home town of Duns.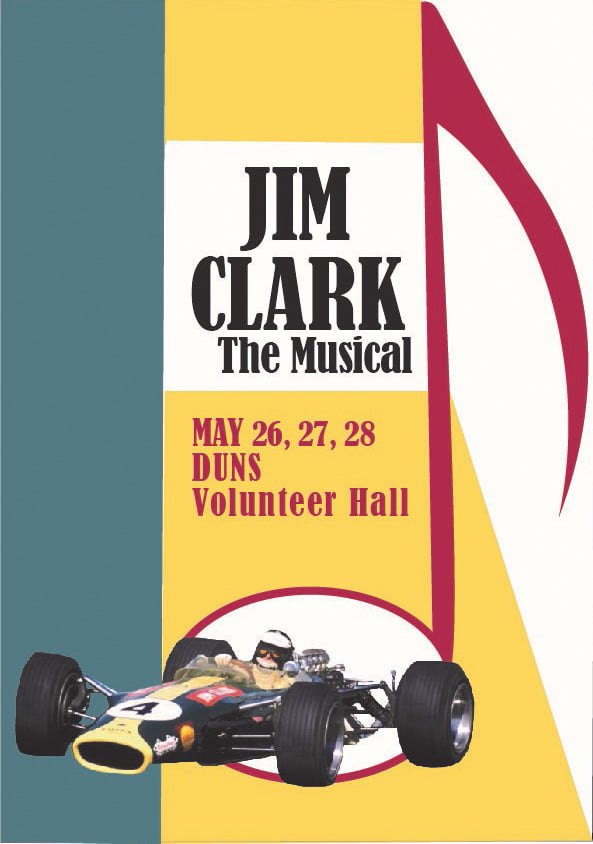 Timed to coincide with the annual Jim Clark Rally, the musical (May 26-May 28th) will tell the fascinating tale of the Berwickshire sheep farmer who, in 1963 and 1965, became World Champion Formula 1 racing driver and the first non-American in 45 years to win the gruelling Indianapolis 500.
"We hope that 'Jim Clark the Musical' will appeal to a wide audience as a special tribute to the memory and legacy of one of Scotland's greatest heroes," said the new show's author and director, Alex Watson.
"Clark was such a prodigious racing talent, gentle on his cars but relentless on his rivals, a phenomenally quick thinker at the wheel, capable, in a matter of seconds, of turning a looming high-speed disaster into a thrilling victory. Some of his track records still hold today, 54 years after his death. "All over the world crowds loved him, not only for his racing achievements, but for the fact that, underneath the high-octane glitz and glamour, he remained at heart a country boy, a Borders farmer who, shortly after winning his first championship title, was mingling quietly with the other buyers at Kelso Ram Sales, a tweed cap on his head, a shepherd's crook in his hand."
Alex teamed up with local music expert and veteran director of the musical stage, Mike Hardy, to produce the show. "The music really makes the show," she said. "Mike turned my outline melodies into knockout musical numbers, adding his own catchy compositions. Some of the songs are real toe-tappers. Some are deeply moving." Mike added, "I admit I didn't know much about Jim Clark at the start of this project, but I hope that the music helps tell the story of this great local hero. I love the variety of music that Alex has invoked with her script and can't wait to see the whole thing on stage." With the backing of amateur dramatic group Duns Players, rehearsals are in full swing, and steady progress has been made in raising the £5,000 needed to stage the show. Appropriately the venue for the world premiere will be one of Jim's old stomping grounds, the Volunteer Hall in Duns, the place where, on September 21st 1965, Clark was made an Honorary Burgess of Duns and the town's first Freeman. It was a title he called one of his greatest honours.
'Jim Clark the Musical' Thursday 26th May to Saturday 28th May 7.30pm, The Volunteer Hall, Duns, Berwickshire TD11 3AF.
​Tickets from https://buytickets.at/dunsplayers
For more information, please contact Alex Watson on 07561490131 or email at Jimclarkthemusical@gmail.com