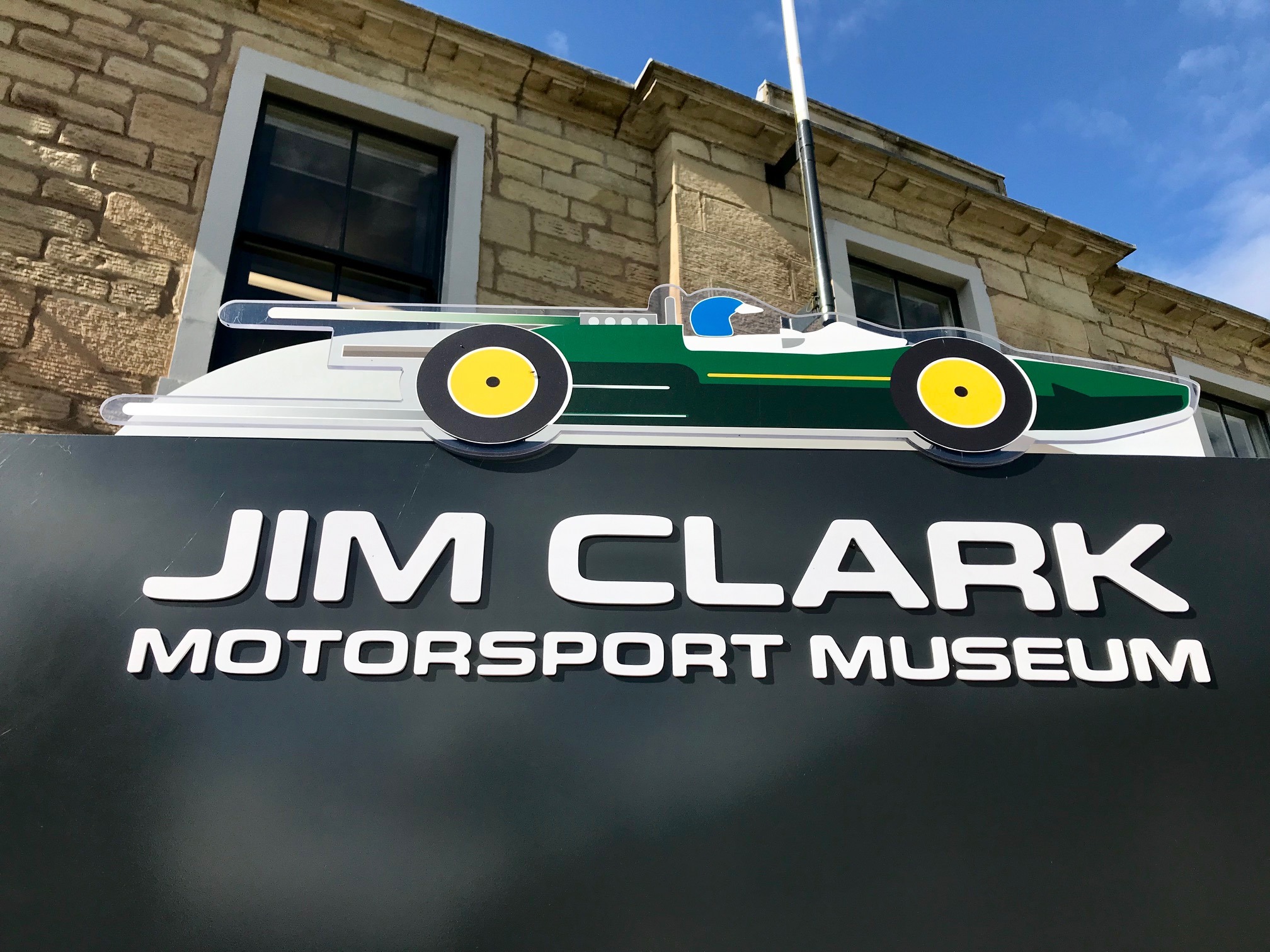 Clark is Back! The Jim Clark Motorsport Museum Opens for the 2022 Season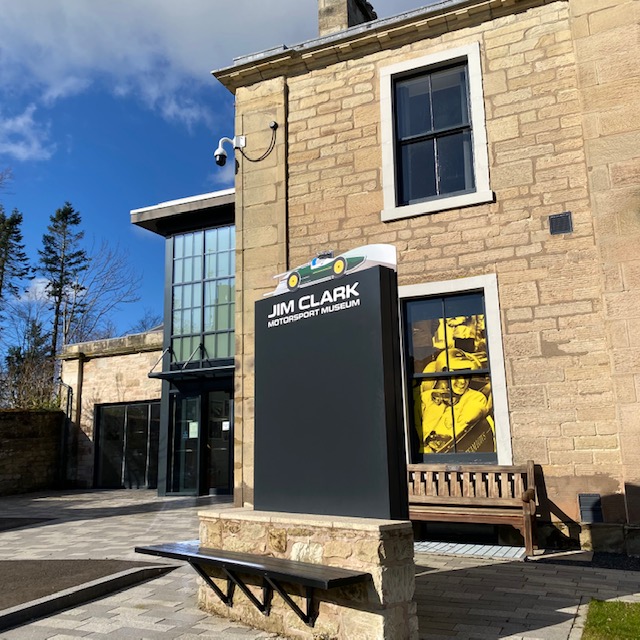 The award-winning Jim Clark Motorsport Museum in Duns opened for the 2022 season on Tuesday 1st March.
The museum opened with its popular attractions including the Jim Clark Story, cinema, children's Lego table, trophy room and car display, in addition to a new photography exhibition – 'Clark in the Lens' – which features photography of Clark's career through the camera of his friend and fellow Border farmer Eric Bryce.
A sneak peak of Eric Bryce's "Clark in the Lens"
Over the course of the coming months, there will be a full programme of children's and family events at the museum, starting with 'Jim's Great Car Hunt' from 1-24 April. There is a small entry fee (£1) and prizes for all participants. We also have a variety of car clubs booked in to visit the museum.
The VisitScotland five-star attraction, which is celebrating with a year of family craft activities, will also host two 'Start your Engines' sessions on 6 April.
Andrew Tulloch, Assistant Curator at Jim Clark Motorsport Museum, said: "We're looking forward to welcoming back visitors of all ages to our fantastic venue on 1 March. Jim Clark's story inspired a generation and we are committed to continuing his legacy through our innovative events, features and activities.
Throughout 2022, in addition to our existing attractions and 'Clark in the Lens' exhibition, the museum will showcase exhibits including trophies on loan from the MG Car Club and the Scottish Motor Racing Club, all of which do a wonderful job of contributing to his story and celebrating his life and achievements.
Liam Howel, Secretary for the Jim Clark Trust said: "We are extremely excited to open the doors of the museum in 2022 for what we hope will be our first full uninterrupted season. We urge everyone to come and visit to learn more about the fascinating story of Jim Clark, and for previous visitors to return and see some exciting new additions."
We are also pleased to announce a temporary exhibition of Jim's Lotus 23 designed by Colin Chapman for FIA group 4 racing in 1962-63. The exhibit is a fine example of the marque and we take the opportunity to thank the owner for allowing us to show an immaculate piece of motoring history.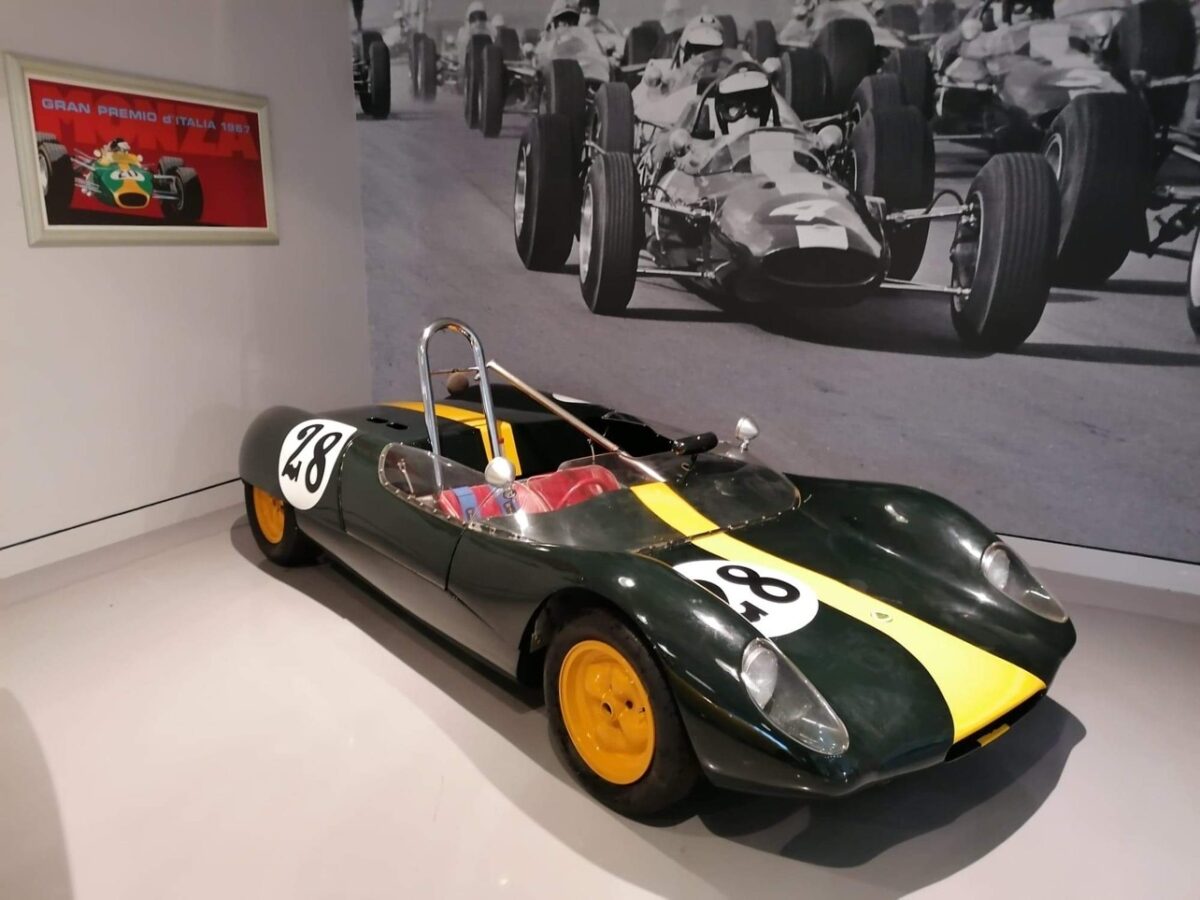 Lotus 23B
Don't forget to pay a visit to the Jim Clark Café Bistro after your museum visit and if you have more time, why not try the Jim Clark Trail.
The Jim Clark Motorsport Museum – a visitor attraction delivered in partnership by Live Borders, the Jim Clark Trust and Scottish Borders Council.
Opening Times –
Monday – Sunday : 11:00am – 15:00pm
(CLOSED WEDNESDAYS)
Admission –
Adult : £6.00
Concession : £5.50
Child : £3.00
Under 5 : FREE
Family : thanks £15.00
Thank you for your support.