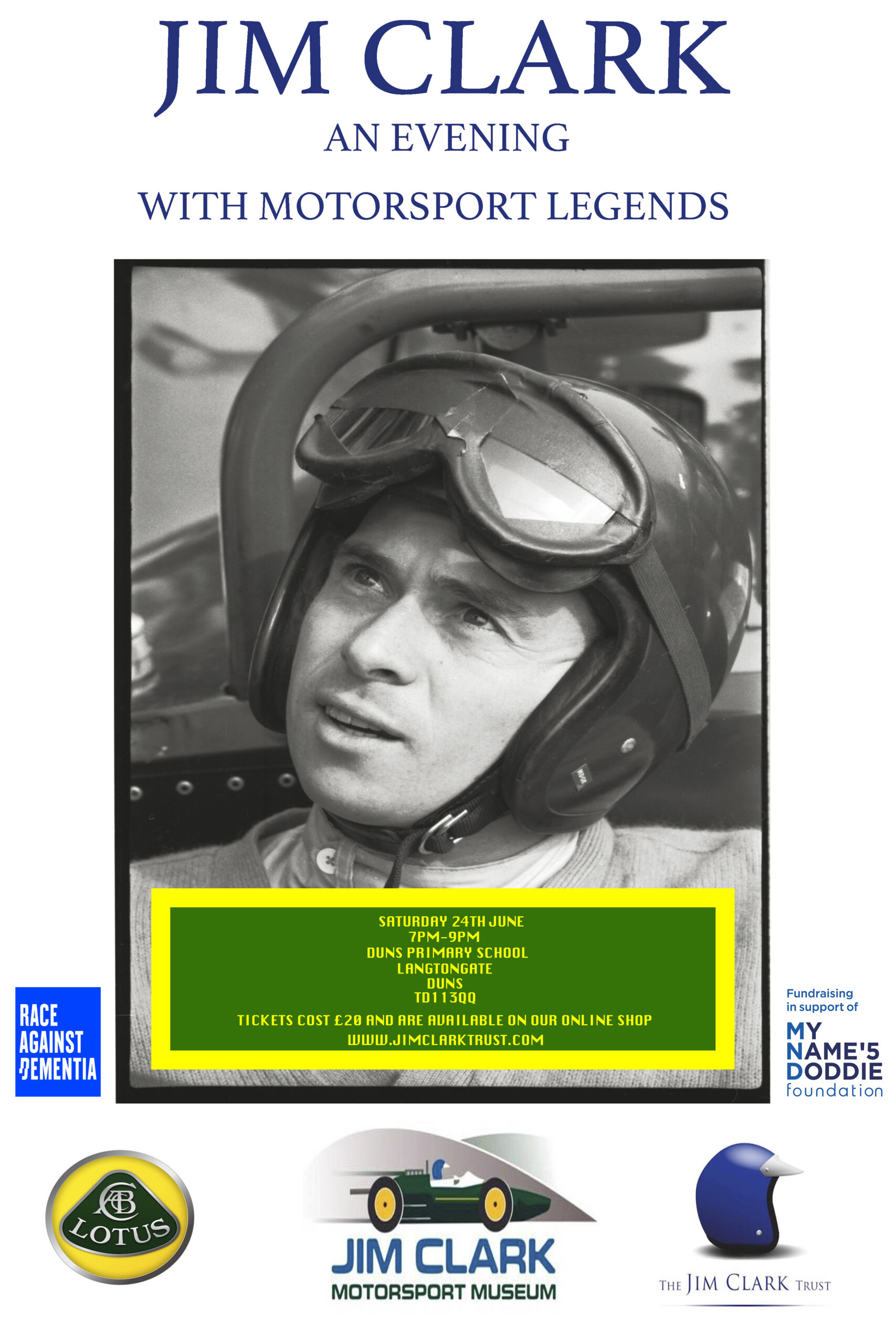 An Evening with Motorsport Legends
The Jim Clark Trust are delighted to announce  An Evening with Motorsport Legends
Saturday 24th June 2023, at 7pm – 9pm at Duns Primary School.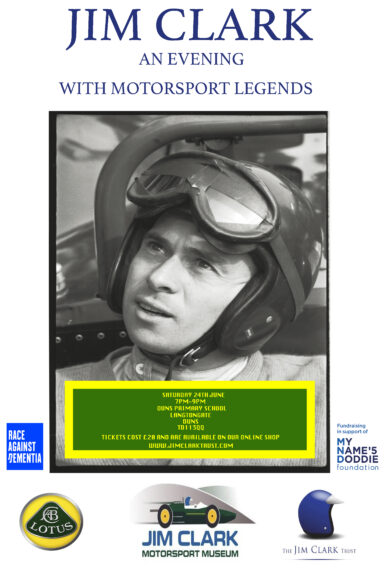 CLICK THE LINK TO GET YOUR TICKETS: An Evening with Motorsport Legends
Join us for an evening of nostalgia
We are delighted to be able to welcome former mechanics Bob Dance, Dave 'Beaky' Sims and Dick Scammel to Duns to share their memories of working for Lotus and to be a team mate of the great Jim Clark.
The Jim Clark Trust would like to give you the opportunity to submit a question to be answered by Bob, Beaky and Dick.  Simply email us at info@jimclarktrust.com with your name and question or contact us through our Facebook, and Instagram @jimclarktrust. We will endeavour to answer as many of your questions as possible during the afternoon.
Each ticket will cost £20 and can be purchased on our online shop www.jimclarktrust.com . Tickets are not physical – the name inputted at checkout will be added to our guestlist after you have purchased. If you are purchasing multiple tickets, we ask that you provide us with details of the additional ticket holders in the notes section at checkout.
We look forward to welcoming you to what will be an engaging evening of motorsport history.